PlaidCTF 2022 (350 points)
Don't you hate it when CTFs happen faster than you can write them up? This is probably the only PlaidCTF challenge I get to, unfortunately.1
Web is out, retro is in. Play your favorite word game from the comfort of your terminal!
It's a terminal Wordle client!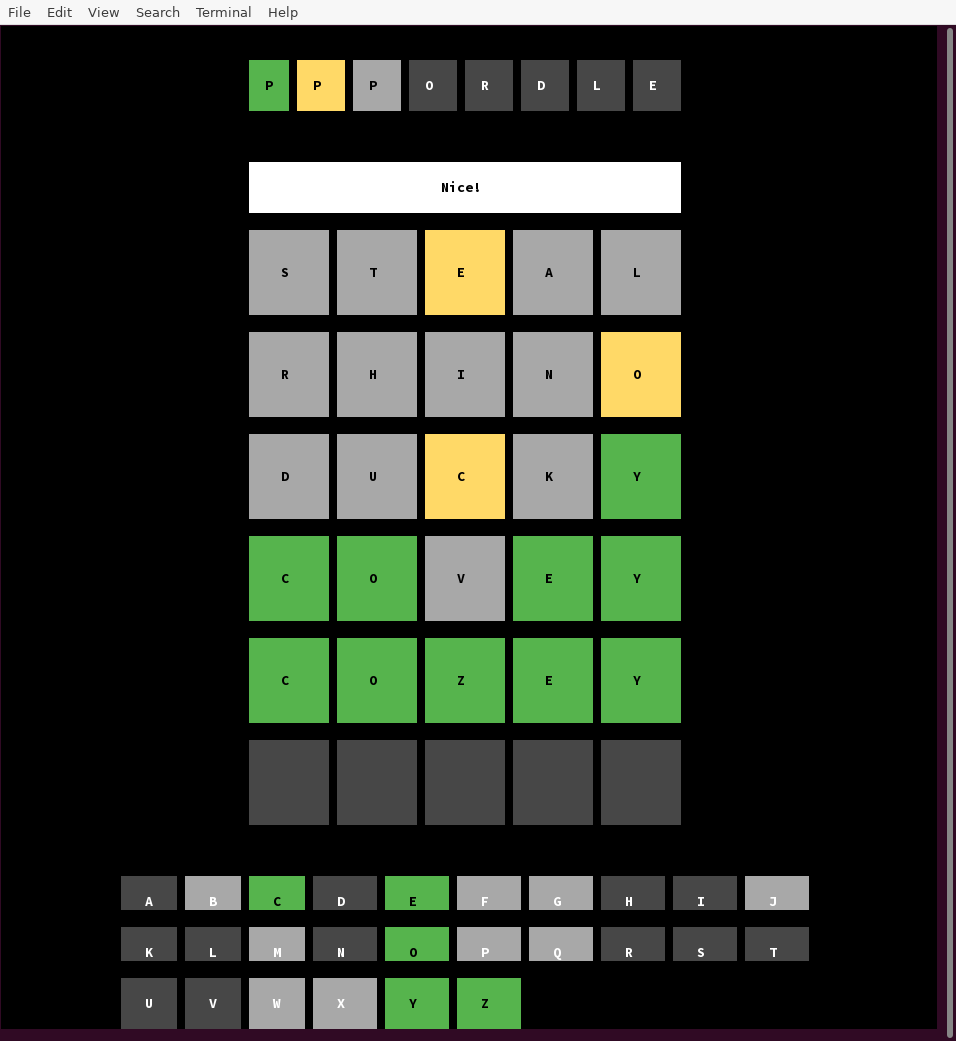 I only solved the first half of this challenge. The two halves seem to be unrelated though. (Nobody solved the second half during the CTF.) The challenge was quite big code-wise, with more than a dozen files, so it's hard to replicate the experience in a post like this, but here's an attempt.