Wow, there are so many cool things in my old folder. I could probably create and schedule enough filler posts to make my streak last through my week-long trip and back. I guess I won't, though, because I don't want to dilute my textwall-draft brand more than necessary and there are a few text posts that I fully intend to post before leaving. Or at least one. Although on second thought, it's possible they might actually not be as interesting as posts like this one about the adorable me from the past. As Pablo Picasso once said, "Youth has no age." (Yes, I totally just went on BrainyQuote and searched for "youth". Forgive me, please.) Oh well.
Today's throwback theme is old puzzles! Particularly picture ones! In reverse chronological order by last modified time, because I said so! All the image puzzles are puzzlehunty in the sense that you're supposed to end up with a single word or short phrase as your final answer.
art/hidd3n/p06pre2.png (2010/10/31)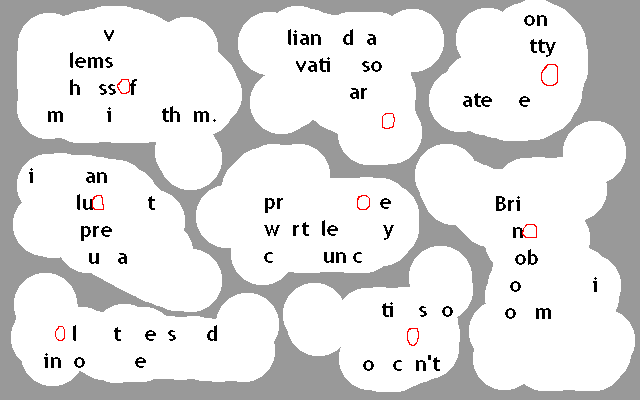 A straightforward one to start. I have no idea what's with the filename, though.
haxxor/purity2/logic.html (2010/10/10?)
My file hierarchy is really weird. I don't think this time stamp is when I wrote the puzzle because it was part of a silly static site setup I created (but never actually put anywhere), and I probably edited and regenerated stuff like the breadcrumbs many times, but it'll have to do.
This is also funny because the title of the HTML file is "Logic Puzzles" and the description starts, "These puzzles were made when I was really bored…", but there's only one puzzle.