DEF CON CTF Qualifiers 2018
The hardest challenge of not very many I solved in this CTF. What a struggle! I have a long way to improve. It was pretty fun though. (I solved "You Already Know", and got the essence of "ghettohackers: Throwback", but didn't guess the right flag format and believe I was asleep when they released the hint about it.)
The challenge consists of a simple PHP script that opens a MySQL connection and then feeds our input into a custom PHP extension shellme.so.
The extension basically just executes $_POST['shell'] as shellcode after a strict SECCOMP call, prctl(22, 1). This means that we can only use the four syscalls read, write, and exit, and sigreturn, where the latter two aren't particularly useful.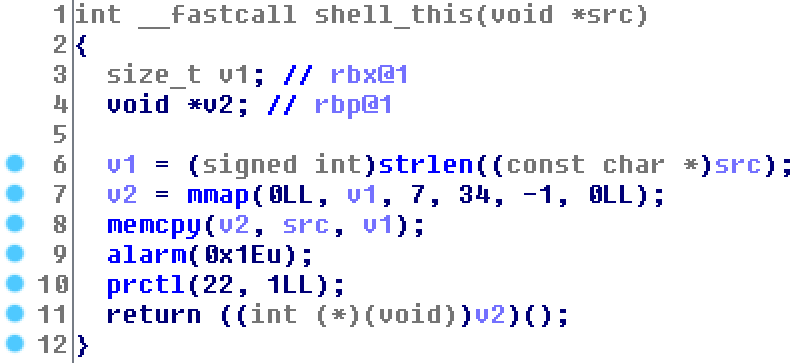 The goal is to read the flag from the open MySQL connection.